ODAK Brucella Coombs Gel Test
It is based on the detection of agglutination-related reactions that occur as a result of binding of IgG and IgM antibodies developed against B. abortus, B. melitensis, B.suis in patient serum samples by gel centrifugation in Coombs medium.
Immunohematology quality controls for the ODAK Gel System support accurate and reliable pretransfusion testing.
ODAK Complement Solutions
Complementary solutions for the ODAK Gel System including ODAK Gel Liss, ODAK Cell Media, ODAK Papain, Bromelase 30.
Please check our catalogue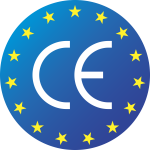 All of ODAK branded products are CE certified and comply with EU norms.
for more detail about certificates and quality, please contact: qualityassurance@islab-biotech.com
BECOME OUR VALUED PARTNER
Our high technology product market shared by only ten manufacturers around the world. Don't miss the oppurtunity to become our valued partner in your contry. Feel free to contact with us via email, phone call or WhatsApp, the contact information for distrubitors are in below:
CEO – Biochemistry Expert
EE ENG Ahmet Haydar DÖNMEZ
Overseas and Registration Responsible
"ODAK" from ISLAB Biotech
ISLAB was established in 2007 and has been engaged in research and development activities for four years.
In 2011, its R&D activities were concluded and its first products, newborn screening kits (Neonatal TSH, Neonatal Fluorescence PKU, Neonatal Fluorescence and Colorimetric Biotinidase) were producted. ODAK established as brand of the ISLAB Biotech products since 2011.
In 2012, Brucella Coombs Gel method was developed for the first time in the world, productized and offered this product to the service of humanity.
Our products talks than
words!​​
YOU ARE WELCOME FOR VISIT